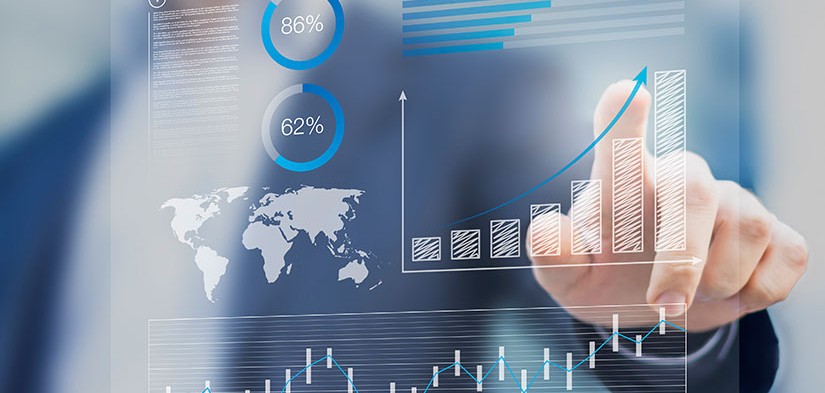 International factoring
International factoring (financing international trade receivables) is a modern way of financing Slovenian exporters in a quick and easy manner.
We are a member of the international factoring organization FCI - Factors Chain International - FCI, which has more than 400 members (factors and banks) in 90 countries worldwide. The association provides its members with an unique network of cross-border factoring in the form of insurance and financing of receivables.
As a member of the association we offer domestic factoring as well as international factoring to export and import companies..
In the context of international factoring, we can bear full risk for default of receivables that happens due to permanent or temporary insolvency of the foreign customer, and ensure collection or payment of 100% of the receivables' value. Learn more: insurance of receivables insurance of receivables are extremely important..
To receive an offer, please fill out the Request for offer form..
Check the list of countries where we offer international factoring service: LIST OF COUNTRIES.
What is the process of international factoring?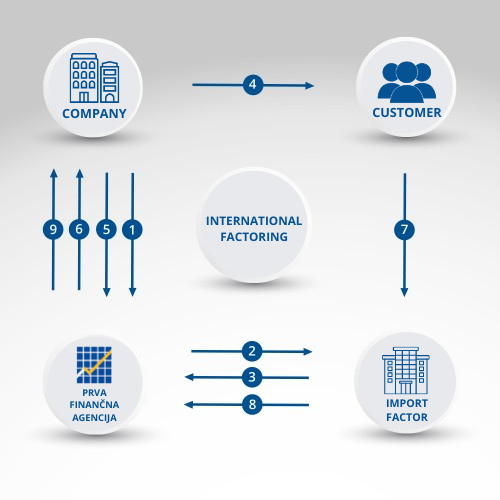 Business process:
1. The company wants financing.
2. The Prva finančna agencija (PFA) checks the possibility of granting a financing limit and payment insurance for the customer with the import factor abroad.
3. The import factor replies to the PFA: 100% approval/partial approval/refusal of financing limit and insurance.
4. The company supplies goods/performs services and issues an invoice with agreed maturity.
5. The company sends this invoice to the PFA.
6. The PFA pays the company up to 95% of invoice value prior to its maturity.
7. The customer settles the invoice with the import factor at its maturity or within the agreed time limit.
8. The import factor makes a payment to the PFA.
9. The PFA pays the company the remaining value of the invoice.